EDIT MAIN
Finance Academy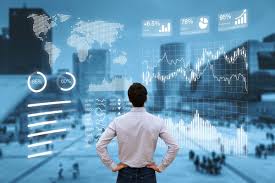 Knowledge of business and finance is one ofthe most vital skills for the 21st century. The success of any enterprise depends on its management of financial and human resources, whether the organization is a company, a non-profit or a branch of government. The Finance Academy provides students the business fundamentals necessary to run a successful enterprise. This four-year immersion in the principles and practices that lead to business achievement prepares graduates for rewarding outcomes no matter what the ultimate career path.
Students in the Finance Academy take four courses: Introduction to Business, Financial Accounting, Business Marketing, and International Business. While completing these courses, students can elect to participate in clubs such as DECA (an association of marketing students) and Future Business Leaders of America. The Finance Academy ignites creativity, as many students become inspired to start their own businesses and learn to find creative ways to solve complex financial problems.
Finance Career Focus
1st Year Introduction to Business
Freshmen learn about the different forms of businesses, how businesses are organized and their primary functional areas, including management, finance, operations, and marketing. Students then apply what they learn to a start-up business of their choice by developing a full business plan. Businesses are presented as the teams compete for funding, Shark Tank style. Competition is fierce!
2nd Year Financial Accounting
Sophomores learn the fundamentals of accounting procedures and the importance of accounting to all businesses. The accounting cycle and the effect of transactions on financial records of the business are explored in realistic settings. Students examine current balance sheets, income statements, and statements of cash flows of corporations of their choice to determine their viability as possible financial investments.
3rd Year Business Marketing
In their junior year, students learn the basics of business marketing: advertising, sales, pricing, product definition, distribution, and market research. Product differentiation, product positioning, and market segmentation concepts are applied through an in-depth team-based project that leads students to identify market opportunities as well as potential pitfalls in their marketing plans.
4th Year International Business
In this class, seniors examine the implications and challenges of operating a business in a global economy. They explore the principles of importing and exporting goods and services, the role of trade controls, and governments in trade. Currency exchange rates and the role of the Internet in trading in an international environment are also explored. Students explore, analyze and report on a variety of business opportunities around the globe.