EDIT MAIN
*ALL ATHLETIC EVENTS ARE CANCELED UNTIL FURTHER NOTICE*
Englewood Athletic Department
Dwight Morrow High School is the home of the Maroon Raiders. Our athletic programs compete in the Big North Conference and the NJ Super Football Conference.
student- Athletes of the Month
Month
Student
Grade
Sport
September
Marianna Quinchia
VeRon Garrison
12
11
Soccer
Football
October
Gavin Lam
Alexis Robinson
9
12
Cross Country
Tennis
November
Miguel Castro
Elif Ozdemir
12
9
Soccer
Cross Country
December
Andres Fulgencio
Karina Nirmal
12
11
Basketball
Bowling
January
Lynaisha Smith (Sr.)
Hector Lebron (Sr.)
12
12
Winter Track & Field
Wrestling
Congratulations!
Hector Lebron (Sr.) - 5th Place (Heavyweight) a NJSIAA Wrestling Championship Tournament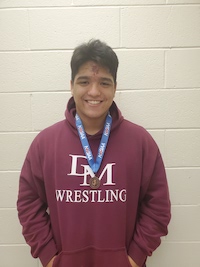 Albert Mahabee (Sr.)- 6th Place in Triple Jump at the NJSIAA Meet of Champions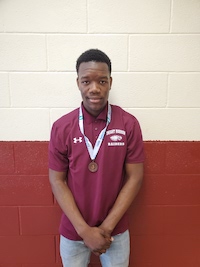 All County for Indoor Track:
Boys All County:
2nd Team, Andres Fulgencio (Sr.) Basketball
2nd Team, Hector Lebron (Sr.) Wrestling
2nd Team- Albert Mahabee - Triple Jump
3rd Team- VeRon Garrison - Shot Put
3rd Team - Vanton Evans - Long Jump
Girls All County:
3rd Team- Lynaisha Smith - Long Jump
-----------------------------------------------------------------------------------------
VERON GARRISON (JR.) SETS NEW SCHOOL RECORD IN SHOT PUT - 55'3
HECTOR LEBRON (SR.) EARNS 100th CAREER VICTORY IN WRESTLING
HECTOR LEBRON TOOK 1ST PLACE IN DISTRICTS @ BERGEN CATHOLIC HS. HECTOR HAS QUALIFIED FOR THE REGIONAL ROUND @ MOUNT OLIVE HS THIS UPCOMING WEEKEND IN HOPES TO MAKE IT TO THE STATE CHAMPIONSHIP TOURNAMENT DOWN IN ATLANTIC CITY!